Description

MSI GTX 1060 AERO ITX 6G OC Graphic Cards GTX 1060 AERO ITX 6G OC
MSI GTX 1060 AERO ITX 6G OC GTX AERO ITX specs
Chipset: NVIDIA GeForce GTX 1060

Video Memory: 6GB GDDR5

Memory Clock: 8008 MHz; Memory interface: 192-bit

Virtual reality ready

Please Note: Kindly refer the User Guide before use.
The power of a full-size graphics card in an incredibly small package. MSI GTX 1060 AERO ITX 6G OC GTX AERO ITX graphics cards are perfect for small form factor systems and HTPC's as they only take up a fraction of the space of a full-size graphics card. This means they will fit into virtually any system and ensure a smooth gaming experience.
THE ULTIMATE PC GAMING PLATFORM
Get Game Ready with MSI GTX 1060 AERO ITX 6G OC GTX AERO ITX.
GeForce GTX graphics cards are the most advanced ever created. Discover unprecedented performance, power efficiency, and next-generation gaming experiences.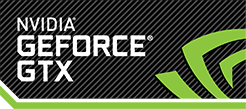 Core Clock & Memory
1759 MHz / 1544 MHz (Boost / Base)
6144 MB GDDR5 / 8008 MHz
DisplayPort x 2 / HDMI x 2 / DL-DVI-D
ITX Thermal Design
TORX Fan
– Dispersion fan blade: Steeply curved blade accelerating the airflow.
– Traditional fan blade: Provides steady airflow to massive heatsink below.
Zero Frozr Stopping the fan in low-load situations, keeping a noise-free environment.
Airflow Control Improves cooling efficiency by using advanced aerodynamics to focus the airflow.
Super Pipe Improved dissipation by using thick 8mm heat pipe in an optimized layout.
Afterburner Overclocking Utility
Wireless control through Android/iOS.
Predator: In-game video recording.
Kombustor: built-in DirectX12 benchmark.
NVIDIA G-SYNC™
Synchronizes the display refresh to your GeForce GTX GPU for the fast, smooth gaming.
VR READY
Discover next-generation VR performance, the lowest latency, and plug-and-play compatibility with leading headsets—driven by NVIDIA VRWorks™ technologies. VR audio, physics, and haptics let you hear and feel every moment.
THE LATEST GAMING TECHNOLOGIES
Pascal is built to meet the demands of next-generation displays, including VR, ultra-high-resolution, and multiple monitors. It features NVIDIA GameWorks™ technologies for extremely smooth gameplay and cinematic experiences. Plus, it includes revolutionary new 360-degree image capture.
PERFORMANCE
Pascal-powered graphics cards give you superior performance and power efficiency, built using ultra-fast FinFET and supporting DirectX™ 12 features to deliver the fastest, smoothest, most power-efficient gaming experiences.
TORX 2.0 FAN
TEAMWORK FOR GREATER STRENGTH
Just like in games, the exclusive MSI TORX 2.0 Fan technology uses the power of teamwork to allow the TWIN FROZR VI to achieve new levels of cool.
TORX 2.0 Fan design generates 22% more air pressure for supremely silent performance in the heat of battle.
Dispersion Fan Blade
has a steeper curved blade which accelerates the airflow, increasing its effectiveness.
Traditional Fan Blade
pushes down a steady airflow to the massive heatsink below.
ZERO FROZR-STAY UNDETECTED
First introduced in 2008 by MSI, ZeroFrozr technology has made its mark and is now the industry standard among graphics cards. It eliminates fan noise by stopping the fans in low-load situations. This means you can focus on gaming without the noise of spinning fans.
CATCH THE VIBE WITH COOL LED EFFECTS
Each LED can be controlled individually by choosing any of the animation effects available in the MSI Gaming App, ranging from responding to your game sounds or music to steady light, breathing and flashing. Of course, you can also turn them off.
HEATSINK
Lurking under the cover of the GAMING graphics card is an engineering masterpiece designed to keep the graphics card cool. Every tiny detail of the intricate heatsink plays an essential part in providing a cool & quiet gaming experience.
AIRFLOW CONTROL TECHNOLOGY
Using advanced aerodynamics, Airflow Control Technology directs more air directly onto the TWIN FROZR VI heat pipes. The special deflectors on the heat sink enlarge the surface area, which means lower temperatures and better gaming.
BACKPLATE
A powerful graphics card needs a strong build to harness its performance. MSI GAMING X graphics cards are fitted with a solid metal back plate to make it extra tough. The matte black finish completes the TWIN FROZR VI design to perfection.
PERFECTION IN 2 SLOTS
Where other cards can take up to 3 expansion slots of space, the TWIN FROZR VI only takes up 2 expansion slots. This prevents unnecessary blocking of PCI slots on your motherboard, is better for SLI setups and improves overall airflow through the case.
FITS IN ANY BUILD
With a maximum length of 27,9cm, the MSI GTX 1060 AERO ITX 6G OC GTX AERO ITX will fit in almost any regular sized PC case without a problem.
THE FUTURE OF GAMING
The smoothest, fastest and most exciting gaming experience ever by eliminating screen tearing, display shutter, and input lag.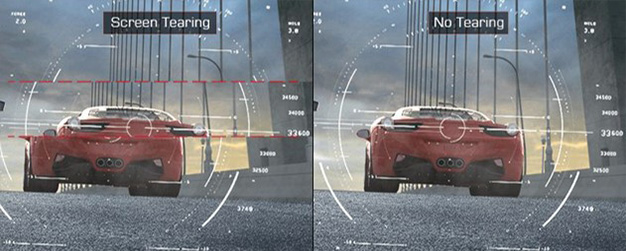 Ultra-high resolution (UHD) delivers 4x the resolution of 1080p content, enabling much sharper and crisper images with delicate details during gaming.
PREPARE FOR VR WITH MSI
To experience and enjoy the impressive world of Virtual Reality, the high-performance hardware is required. MSI, a world-leading brand in high-end gaming and eSports, provides the right advice to make sure your system is VR Ready. Integrating the very best of cutting-edge technologies in recommended MSI VR gaming hardware for smooth performance. Together with our VR partners, MSI brings gamers an extremely realistic VR experience where games come alive.
ONE CLICK TO VR
WITH GAMING APP
To get the best VR experience, you need your PC to deliver maximum performance. The MSI Gaming App gets your PC primed for VR use in just a single click by setting all key components to high-performance settings and making sure other software applications do not impact your VR adventure.
GAMING APP
The MSI Gaming App allows for one-click performance profiles that unlock extra performance for gaming or keep your card silent during light use. It also features the EyeRest tab, giving you easy access to image quality improving technology.
OC Mode
Maximum Performance through higher clock speeds and increased fan performance
Gaming Mode
The best balance between in-game performance and silence
Silent Mode
The best environment for minimal fan noise
ON-SCREEN SPEED & TEMPERATURES
Real-time monitoring of GPU Core, DRAM Frequency, GPU & CPU Temperatures and much more, in the game or in other fullscreen applications, customizable to your preference.
A DIFFERENT VIEW ON GAMING
MSI Dragon Eye allows you to watch a YouTube video or Twitch Stream while playing a game simultaneously. Simply add a link or stream to the Dragon Eye application and select the size, position, volume, and transparency and start gaming. With a few hotkeys, you can start/pause your video or set the volume.
WANT TO SHOW OFF YOUR SKILLS OR JUST MAKE A FUN GAMING VIDEO FOR YOUR FRIENDS?
XSplit Gamecaster & Broadcaster V2 lets you easily record your gaming moments and broadcast your live gameplay sessions to Twitch, YouTube, UStream and more.
It's simple, easy to use and ideal for sharing your gameplay with friends, family or the world – Or for capturing those perfect gaming moments, just for the heck of it.
So what are you waiting for? Join the revolution and start streaming and recording with XSplit Gamecaster today.
Technical Details MSI GTX 1060 AERO ITX 6G OC GTX AERO ITX
| | |
| --- | --- |
| Memory Speed | 1759 MHz |
| Graphics Coprocessor | geforce gtx |
| Chipset Brand | NVIDIA GeForce GTX 1060 |
| Graphics Card Ram Size | 6 GB |
| | |
| --- | --- |
| Brand Name | MSI |
| Series | PCI-Express Video Card |
| Item model number | GTX 1060 AERO ITX 6G OC |
| Item Weight | 2.3 pounds |
| Product Dimensions | 12.3 x 9.1 x 2.7 inches |
| Item Dimensions L x W x H | 12.3 x 9.1 x 2.7 inches |